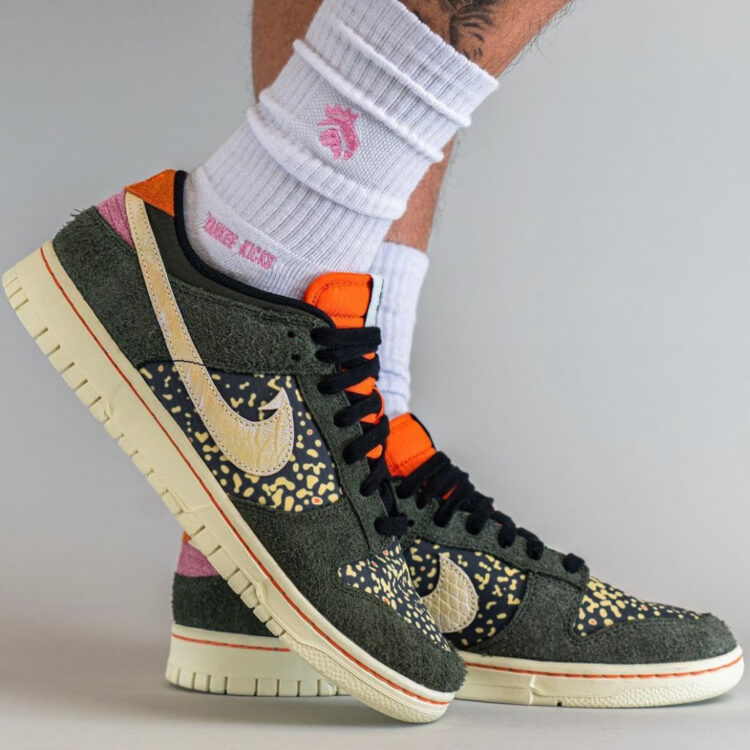 Nike's latest dunk has a fishy influence. The Nike Dunk low is debuting a new colorway inspired by the Rainbow Trout. Rainbow Trout are found predominately in the Western United States but have now been introduced to rivers and streams on every continent except Antarctica. Living where I do in Michigan They are a very popular fish to go after.
This Dunk features what appears to be a dark blue base with a fish pattern and a greenish suede overlay. They have a reflective scaled swoosh that is inspired by the underbelly of the fish that has a hook in the end of it. There is a pink heel like the pinkish hue that you typically see running down the side of the aquatic animal. The tongue and heel tab are a color of orange reminiscent of a safety vest and there is a fish on the tongue tag. Finishing the shoe off is a sale midsole and outsole. The insole is also the pinkish tint with a fish design on them and Nike Beaverton branding.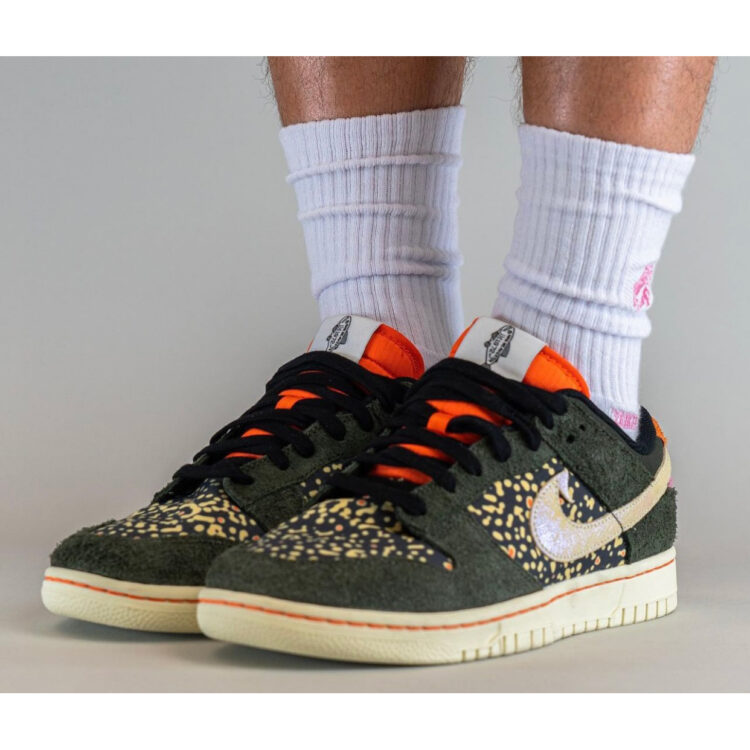 There is no official release date yet but they should be dropping this summer and retail is going to be $110.
Pics from Nice Kicks!
You can contact the author, Andy Morrison (aka Biggie Smores), on any of his social media pages: @Biggie_Smores