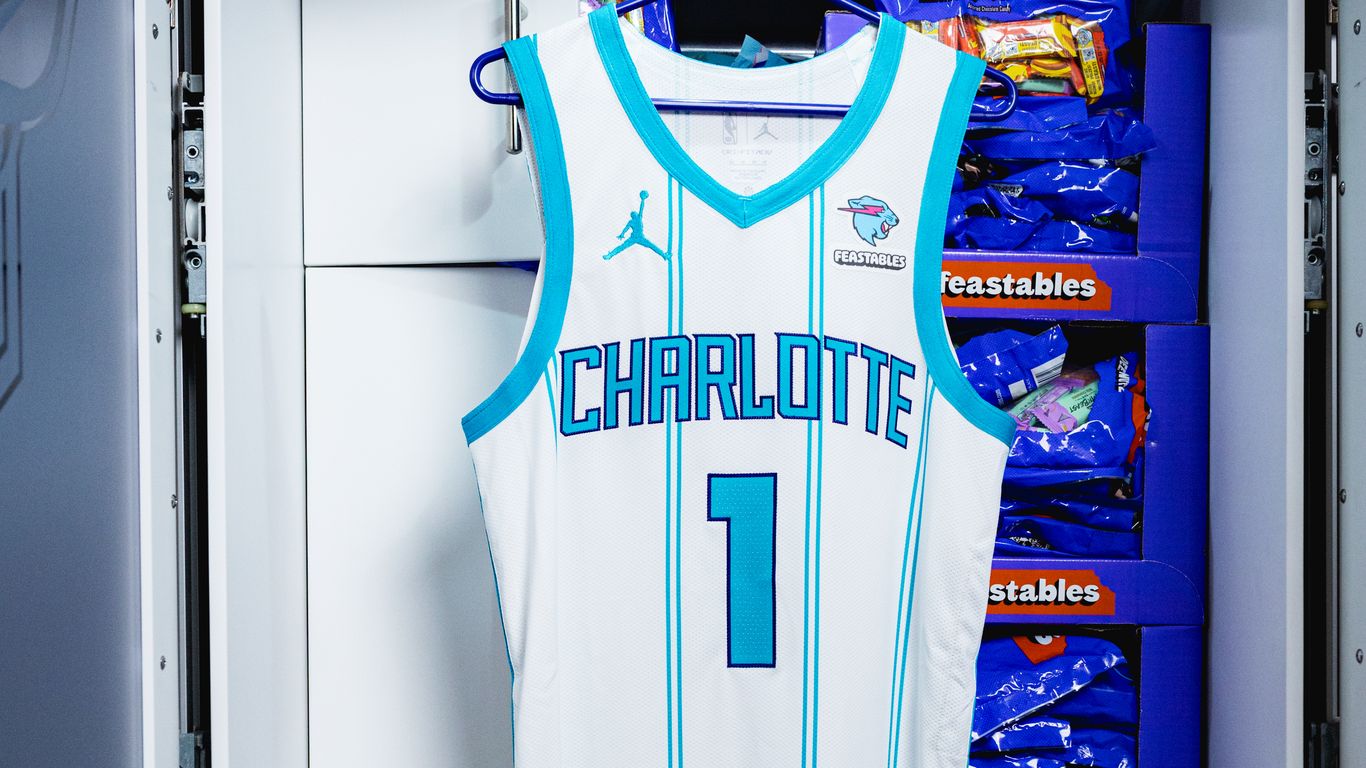 MrBeast and the Charlotte Hornets are teaming up….kind of. The Hornets Jerseys will feature a patch of the logo of the MrBeast's brand of snacks, Feastables, along with the press conference backdrops. Feastables, is a brand of snack food brand started back in January of 2022 by MrBeast with simple ingredients and are aimed to be healthier for you. And to take it a step farther back for you who may have been living under a rock for the last handful of years, MrBeast, real name Jimmy Donaldson,  is not just a Youtuber, he is the most followed person on Youtube. If I am being honest, if I didn't have kids I don't know if I would have ever watched one of his videos. This comes as no surprise since MrBeast was the most notable of the group that bought the controlling ownership of the Hornets from Michael Jordan just a few months back, in July.
This is not really sneaker related but we are all big basketball fans around here and speaking of that, go check out Roundballin.com! Roundballin is our sister brand that is all about the basketball culture. From fans of the 80's, 90's or 00's all the way to
You can contact the author, Andy Morrison (aka Biggie Smores), on any of his social media pages: @Biggie_Smores
today's game the aim is to blend the generations and make a lasting brand.