LeBron XX: All Time Leading Scorer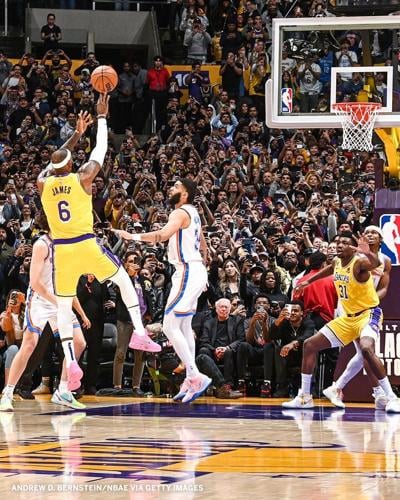 LeBron James is now the NBA's all time leading scorer. Just last week LeBron surpassed Kareem Abdul-Jabbar in a loss to the Thunder. When you think about it, it's not all that surprising. LeBron is in the middle of his 20th NBA Season and has been extremely fortunate not to have had any major injuries, The 4 time NBA Champ has averaged 27.2 points in his 1,410 games played (As of 2/13/2023). There is no denying his greatness, even for as long as I had, eventually I turned around on him. I learned to just sit back and enjoy the greatness as we witness it. There is only so often we will get to see this level of greatness. I was born in 1990 so I can't really say I remember too much of Michael Jordan. In fact, my first basketball memories, I think, would be the 1998 NBA Finals. Because of that in 2013 When the Heat won their second title LeBron had done the things I had asked him to do. He had hit the shot that put them up by 4 with 27 seconds left, had a huge steal then knocked down 2 free throws to give the Heat a 6 point lead and basically ice the game. After that I decided to just sit back and watch the greatness. I am not necessarily a LeBron fan but I certainly do not have the same visceral that Skip Bayless has for him. I think if LeBron had came around another 10 years later and we had some time to forget the legacy of MJ, we would think of LeBron in a completely different light. Unfortunately that is not possible.
Now onto the shoes. For his record breaking night LeBron wore the Nike LeBron XX in a Pink and silver colorway. That has been on point for LeBron and most NBA players as of recently. The league no longer requires players' shoes to match their uniform so players have taken full advantage of that. After the game LeBron recieved a gift from NIke, who teamed up with The Shoe Surgeon. It was a special pair of LeBron XX in a white and gold colorway. They have a white croc base with a metallic gold accents and swoosh, the shadow swoosh is a marble print with hints of gold just like the top of the tongue and the eyestay. On the medial side of the shoe there is an iridescent gold swoosh. The front part of the midsole features white base with some of LeBron's biggest career accomplishments written out in gold. The rear part of the midsole has white that slowly transitions into a gold with white splatter print and the shoe is topped off with an icey sole that reads 38,388.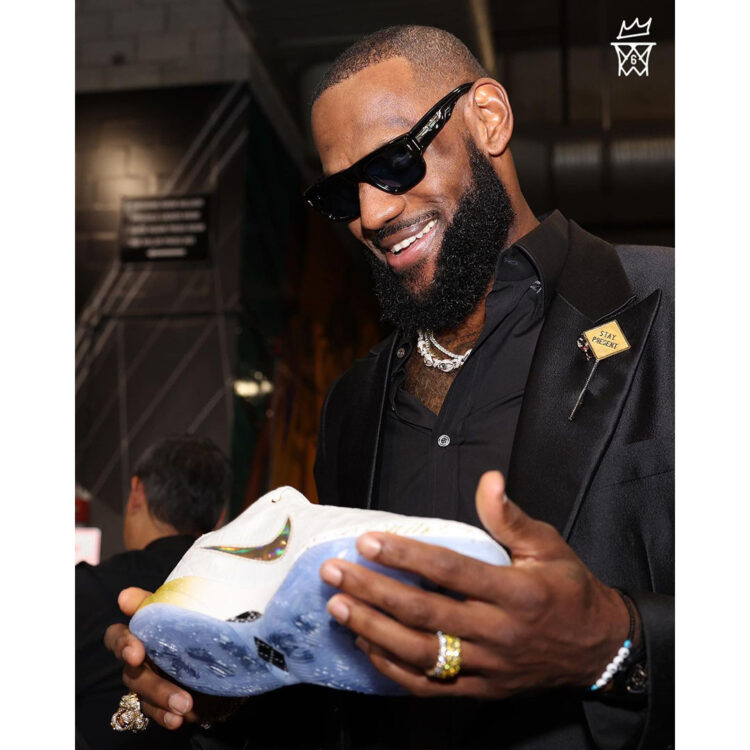 Now obviously these were a 1 of 1 made only for the man himself and we will never be able to get our hands on these but they are still very nice. Just like the man himself you can just sit back and enjoy the greatness of this shoe. 
Cover image from Andrew D. Bernstein of Getty Images. Other images  from Nice Kicks!

You can contact the author, Andy Morrison (aka Biggie Smores), on any of his social media pages: @Biggie_Smores