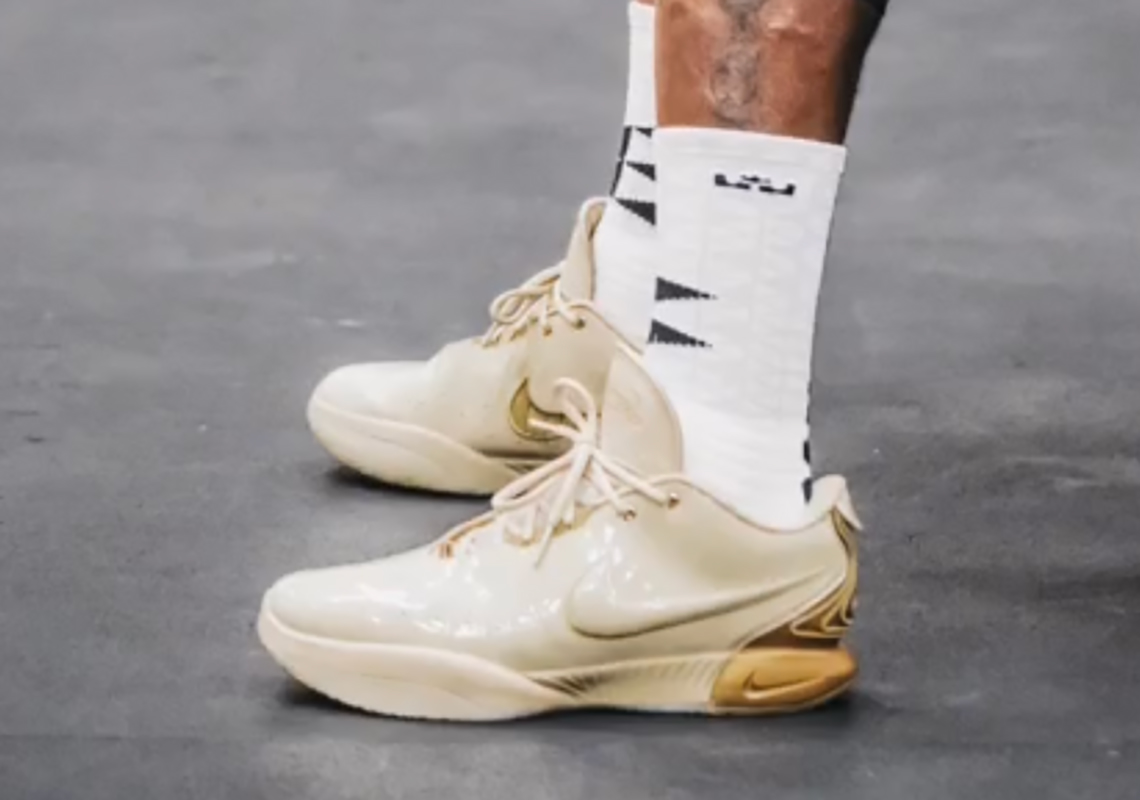 Recently LeBron gave us a look at what might be the LeBron 21. In a work out with his youngest son, Bryce James, we got to see what is rumored to be the LeBron 21. Sticking with the low top design from last years 20, this pair seems to have a sail or off white patent leather upper along with metallic gold accents. There is some clear inspiration from the Kobe line in these. While we don't know the tech specs of them it appears to have a similar setup as the 20 did. There is a possibility these are something else but this is the time of the year we typically see the next LeBron shoe leak. 
To me it is a big let down. This shoe is so plain and basic. I know those are some of the reasons I like the Ja 1, but this highlights a problem that all of Nike's basketball products have had across the board in the last few years. Bland, safe, non innovative designs seems to be what Nike is churning out. Maybe this has something to do with the fact that it seems like athletes have to wear a new and different pair everynight and the basic designs make it easier to produce more styles. I am not sure but I am disappointed. 
If Nike stays on the same schedule as they have in recent years, we should be seeing these release late November to early December. There is no indicator about the price point. 
Let me know what you think about these. 
Pics form Sneaker News
You can contact the author, Andy Morrison (aka Biggie Smores), on any of his social media pages: @Biggie_Smores