Air Jordan II With A Twist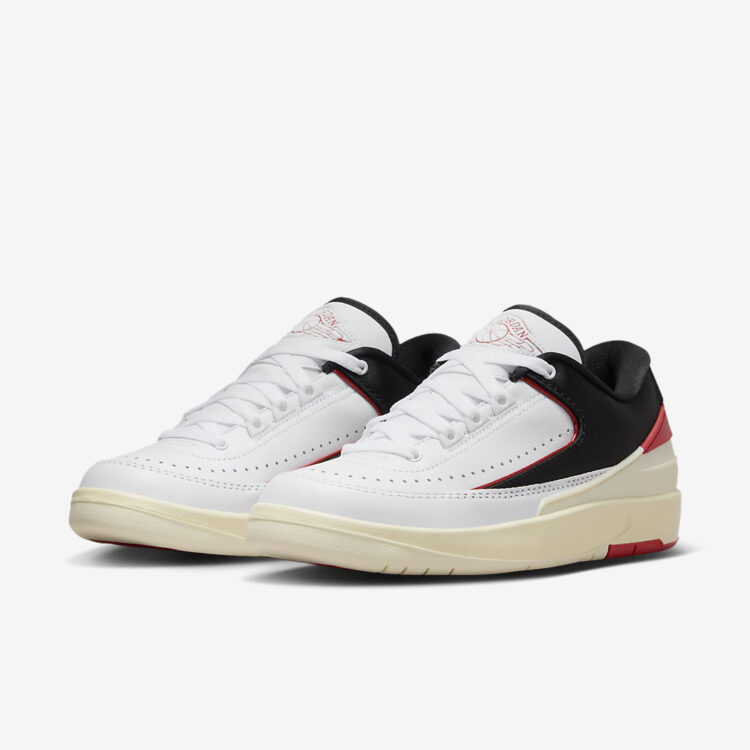 For a long time I've said "Women and kids get the best colorways" and this just helps support that, the Air Jordan II "Chicago Twist"! These will be womens exclusive. As Jordan continues the onslaught of the AJ II, we continue to get really dope colorways and color blocking that we have not seen before. These feature a White base with red hits and a sail or as Jordan Brand is calling it "coconut Milk" outsole and midsole combo along with the rubber heel area. The heel area of the upper into the lining and tongue piping is all black. The tongue itself is white with the wings logo outlined in red. 
As many know and I've stated before on my blog posts, the Air Jordan II low was my very first Jordan back in 2005. I have the White & Varsity Red pair. I am a sucker for the Jordan II low even though I prefer the style they used back in 2004 (Which Sean Collard, @scollard23 on instagram, would tell me I am very wrong for that). I absolutely love this pair. The twist on the colors is absolutely perfect. The only thing I don't like is the same as all my complaints with a lot of these AJ II retros, the sail or off-white or coconut milk, whatever you want to call it midsole/ outsole. What's wrong with just plain white. It is cleaner and flows better with the shoes. 
Be on the lookout for these Saturday October 7th on Nike.com and select other Nike retailers. Bonus, they will come with a drawstring bag.  Retail on these will be $150 but it does not look like they are doing extended sizing for these so if you have big feet you're gonna be missing out on these, like me. 
You can contact the author, Andy Morrison (aka Biggie Smores), on any of his social media pages: @Biggie_Smores
Images from Nice Kicks!